Rabbit Grooming Service
We Provide Basic Grooming For Rabbits

Short coated bunny:$30
Long coated bunny: $35 - $45++
Large Breed: $40

Includes nail trimming, fur brushing, dematting, fur trimming and scent glands cleaning.

Extra charges applies to badly matted fur.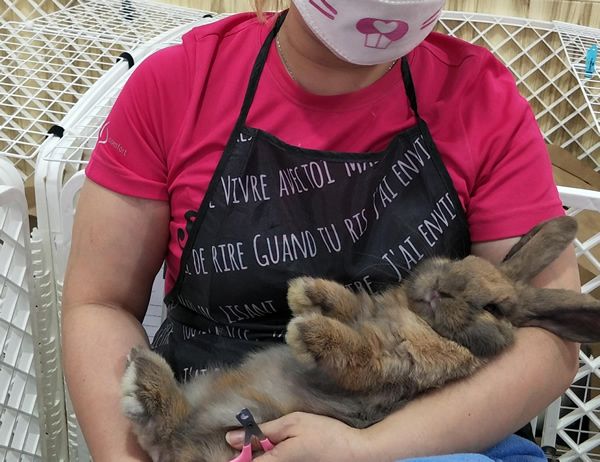 *STRICTLY by appointment only* Call or Whatsapp +65-87741766 TO BOOK YOUR APPOINTMENT.